Brand Culture:
F means Foundation. Quality and service is our base.
L means lights. Obligating the world,and taking the social responsibility,creating the abundant value to coutry, customers and electronics industry,and lighting the dream of employees and realizing the value of life.
Y means Yes. Positively taking the responsibility for our customers, being creatively to satisfy the various demands from customers? The answer is Yes.
Culture Concept: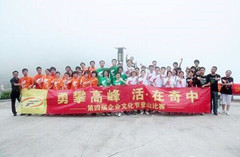 Operation Philosophy
Company Mission : Circuits your life.
Company Vision : The Leader of Circuits Manufacture Service Providers.
Company Target : To a win-win situation for the purpose, sincere cooperation, common development.
Company Spirit : People-oriented, innovation as the soul.
Company Policy : Advanced technology, Fast response, Better service.